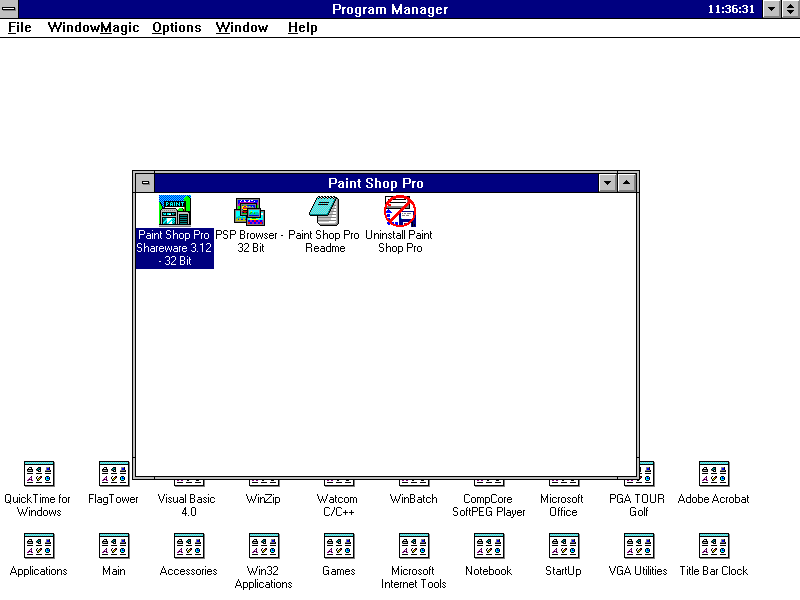 OS: Windows 3.1
Tools Used: WindowMagic (an old shareware utility) and Title Bar Clock
This is my old Windows 3.1 installation residing on my P75. (I actually have Win98, Win 3.1 and Win 3.0 on this machine)
Click here to return to the previous page.
This image is not copyrighted by Owen Rudge.
---
Copyright © Owen Rudge 1998-2017. All Rights Reserved.
Legal Information | Privacy Policy