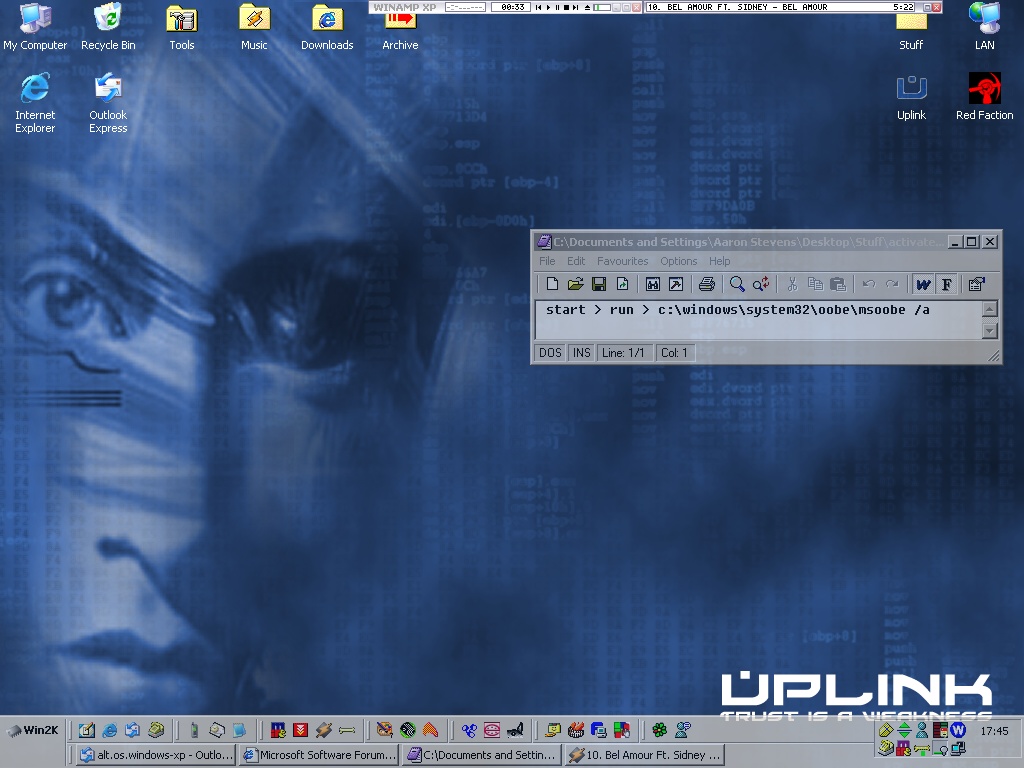 OS: Windows 2000 SP2
Tools used: TClock 2.2.9 for Start button change and Taskbar transparency
Winamp XP_Metallic skin from winamp.com
Wallpaper from www.introversion.co.uk in Downloads Section

The icons on this desktop come from the Windows XP SHELL32.DLL file.
Click here to return to the previous page.
This image is not copyrighted by Owen Rudge.
---
Copyright © Owen Rudge 1998-2021. All Rights Reserved.
Legal Information | Privacy Policy