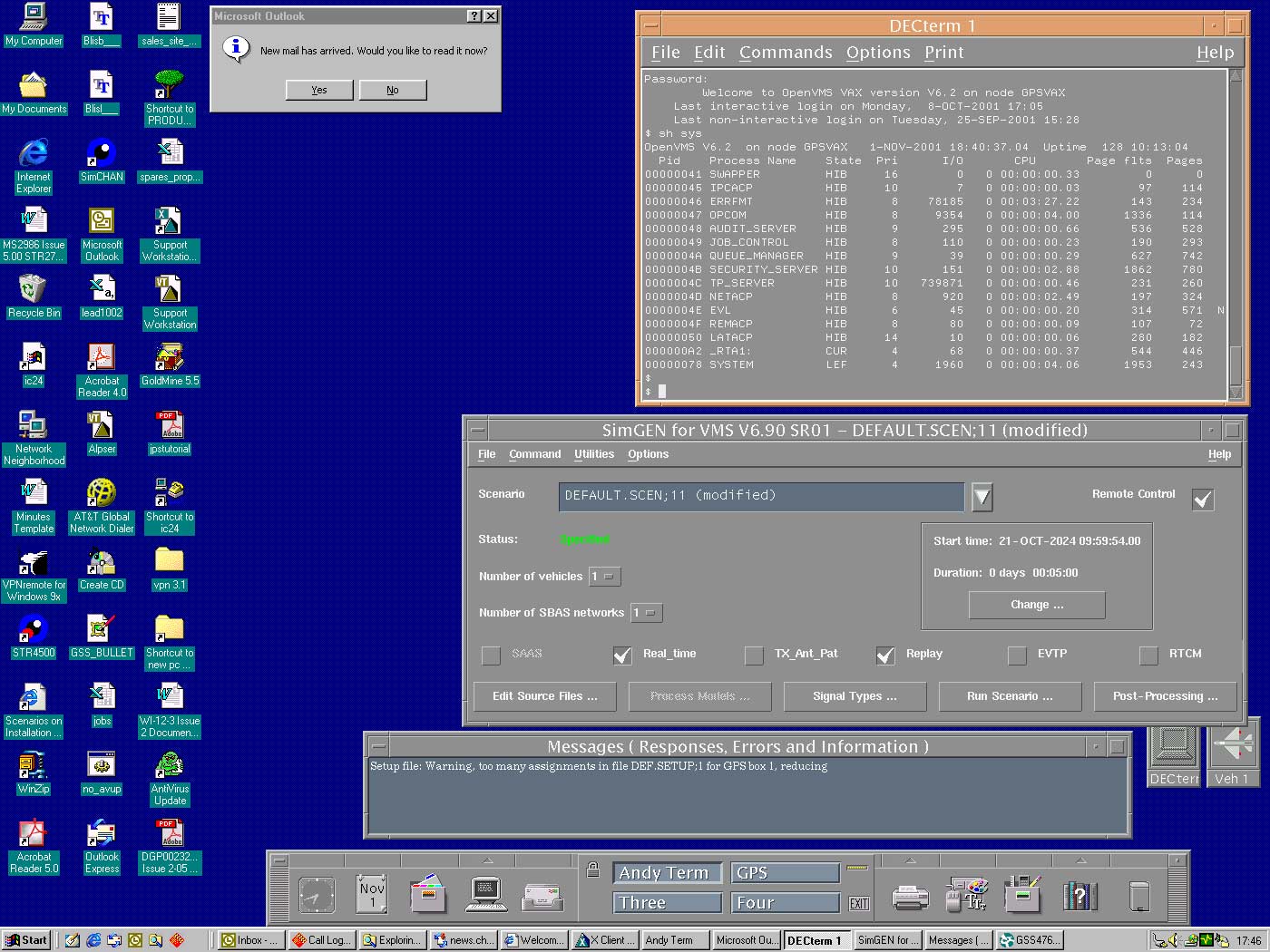 OS: Windows 98 SE
Running: Reflections X to a VMS Alpha 7.1-1h2 host but working on a MicroVAX running VAX VMS 6.2 via DECNET, and then my work software. (Note the uptime - 128+ days! You don't get that with NT!)

This was taken on a 1GHz Dell laptop at 1400x1050 resolution.
Click here to return to the previous page.
This image is not copyrighted by Owen Rudge.
---
Copyright © Owen Rudge 1998-2021. All Rights Reserved.
Legal Information | Privacy Policy